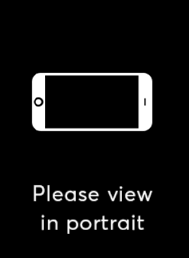 The Grid create beautifully crafted solutions to marketing challenges and help Brands tell their stories in compelling and memorable ways.

Our unique, insight-driven process helps us understand and trigger consumer responses. It also guides our strategic approach in delivering the right content in the right places at the right time.

We build a relationship and a bond with our clients, maintained by trust, commitment and hard work. Our aim is always to become the team clients want to spend time with and work together to create successful work we can all be proud of.
Brand Development
Brand Strategy
Advertising
Copywriting
Retail & Instore Campaigns
Digital Design
Art Direction
Graphic Design
Film Making
Packaging design
Film Production
Photography Production





The Grid creates beautifully crafted and engaging solutions to marketing challenges.

We build a relationship and a bond with our clients, maintained by trust, commitment and hard work. Our aim is always to become the team clients want to spend time with and work together to create successful work we can all be proud of. 

Brand Development
Brand Strategy
Advertising
Copywriting
Retail & Instore Campaigns
Digital Design
Art Direction
Graphic Design
Film Making
Packaging design
Film Production
Photography Production